BGMI 2.0 Beta Patch Notes: A short patch note of the BGMI beta version has been released in which contains lots of new items. All the items added in this update are amazing and will boost your gaming experience. Companion up-gradation, new modes, and some more items. All the important skins have been shared here so make sure to check them out.
Highlights
Mastery System
UI Upgrade
WingMan
Core Circle
EVA Loot Box
Direct Respawn
Pubg/Bgmi 2.0 Update Release date
BGMI version 2.0 will be released on May 11-13, 2022 5:30 AM.
1. Mastery System: It is a new thing for PUBGM and BGMI player, but it is already available in Game For Peace. In mastery system players can tap edit in their career card to equip the medals, frames, poses, and materials they have obtained. By increasing their Mastery, players can obtain medals. Frames, poses and materials can be obtained by completing missions of from events. The career cards of the 4 players with the highest mastery in a match will be shown on Spawn Island, while the career card of the player with the highest mastery will be shown on the Flight route.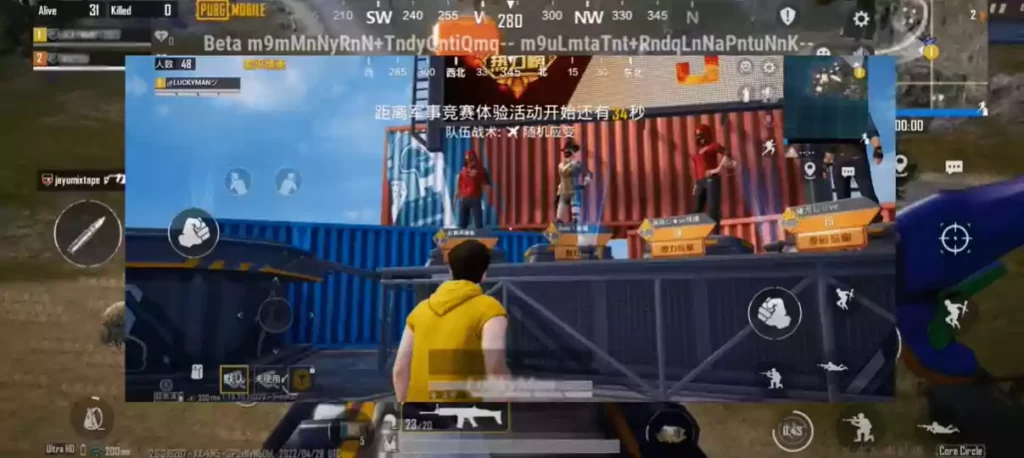 2. UI Upgrade: In this patch update, the UI of some in game places have been changed, especially in the shop and crate. The background is changed with some other improved features to make it more attractive. From now onwards, instead of texts, icons will be displayed in the shop.
3. New Status Feature: A new status feature has been included in this update. By setting your status, you can make the game more easy to play and accessible. It will help in saving time, and in many different ways depending upon the status you are choosing.
4. WingMan: WingMan is a new mode added in the game where you will see a helicopter at the spawn island. But it can equip only after purchasing it with UC.
5. New Theme Mode – Core Circle: EVA mode is added in the patch update. It is a new mode arrived after the collaboration with EVANGELION. In the spawn island a blue crystal will be available which will be hitten by some rockets, and it spreads in the sky.
6. EVA Special Loot Box: At the EVA base some loot boxes are available which is very much useful for good loot in initial time.
7. EVA Unit01 vs Angel6: In the core circle mode, a robotic machine also known as EVA Unit01 comes out of a box and fight with a gun available in the playground with the flying blue crystal. It looks very similar to the Godzilla mode. Even after having 64 players, it will be available in the ranked mode.
8. Direct Respawn: In the previous update, recall tower feature was established where if you are finished then your teammate can recall you once again. But it has got some improvements, and now you automatically come back to the battlefield without recall.
C2S5 Tier Rewards Pubg Mobile (Battlegrounds Mobile India)
Download 1.9.0 Beta Update APK
That's all about PUBG/BGMI 2.0 Beta Patch Notes – PUBG 2.0 Update Release Date. In this update, lots of new and exciting things have been added, and I'm sure you will love this update for sure.