A short patch note of the BGMI beta version has been released, which contains lots of new items. All the items added in this update are amazing and will boost your gaming experience. Companion up-gradation, new modes, and some more items. All the important skins have been shared here, so make sure to check them out.
Highlights
World of Wonder Updates
New Themed Mode
Metro Royale Updates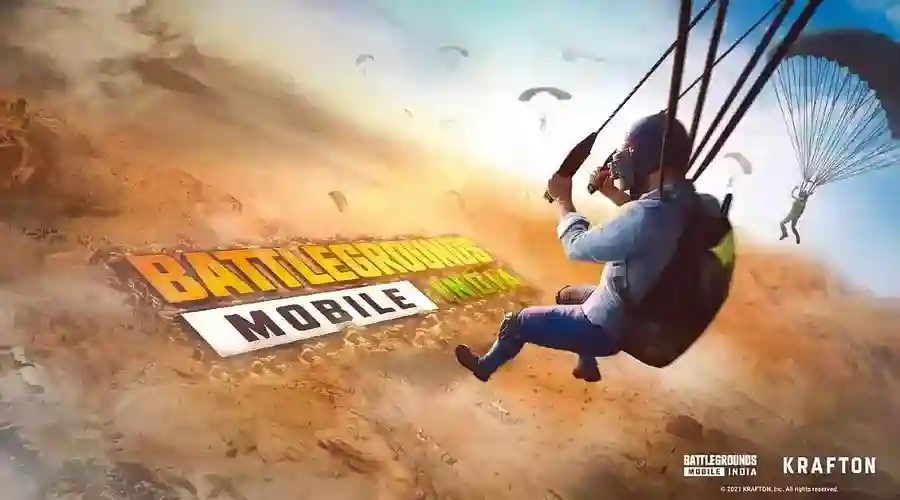 Pubg/Bgmi 2.9 Update Release date
PUBG MOBILE version 2.9 will be available on 1 December 2023 at 7:30 AM.
According To Pubg Mobile 2.9 Update, There Are So Many New Changes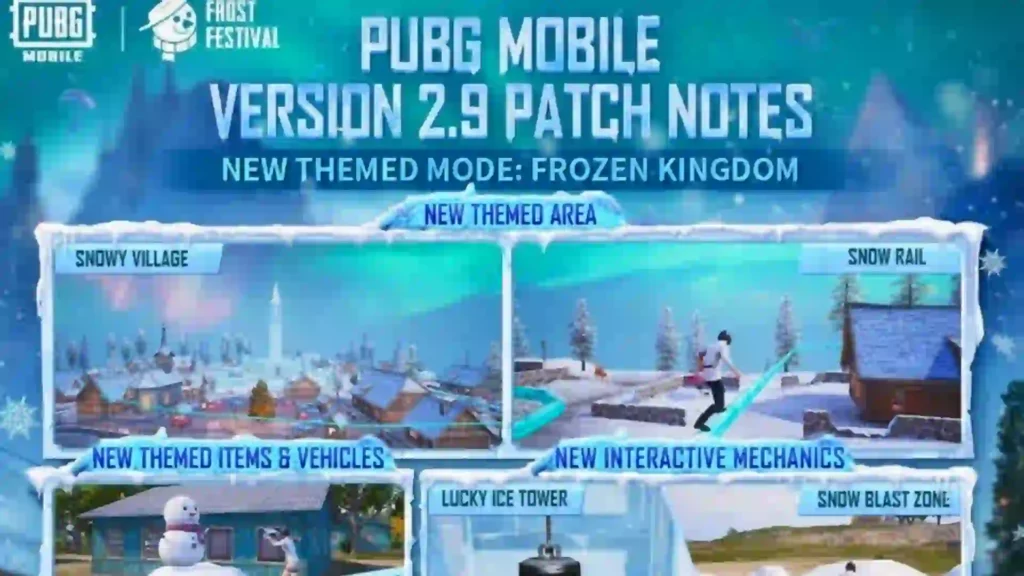 World of Wonder Updates
New Objects: Added hide-and-seek related objects to allow creating more diverse and enjoyable gameplay!
New Outstanding Templates: Added official templates of maps created by players for a variety of outstanding gameplay!
Other feature improvements and adjustments.
Other Updates
Added a new Flying Reindeer vehicle to Erangel. It consists of two parts: Reindeer and Sleigh. It's a brand-new vehicle.
Added PMGC-related objects and displays in maps.
New Themed Mode
New Snowy Village : A 280 × 150 themed area. Snow rails and the two-story Ice Sculpture Plaza provide players with a brand-new combat experience!
Snowball Blaster : Pick one up and try firing at different objects for different effects!
New Vehicle – Flying Reindeer: When a wooden Reindeer and a 2-seat Sleigh are joined together, players can enjoy a different driving and riding experience!
Added Snow Blast Zone, Ice-Breaker Mystery Crate, Gathering Snowmen, and more fun snow content!
Metro Royale Updates
Added new Chapter 17 collectibles.
Added preset loadouts for the backpack in Metro Royale.
Added new Crossbow attachment: Tactical Gunpowder Tool
Added new falling ice mechanics and other features.
Other Mode Availability
Frozen Kingdom themed mode will be available on October 26.
World of Wonder will be available on October 27, adding new templates and some new maps.
Metro Royale will be available on October 28, with a new falling ice easter egg mechanic.
That's all about PUBG/BGMI 2.9 Beta Patch Notes – PUBG 2.9 Update Release Date. In this update, lots of new and exciting things have been added, and I'm sure you will love this update for sure.