You have landed on the right page if you are looking for the Best BGMI Quotes, Shayari, and Status. Every gamer loves to put the status on their favorite games. Many people upload gameplay status videos, but there are many like you who want to upload Quotes, Status & Shayari on their social media profiles.
BGMI is a legendary game for Indian players and the best thing about this game it goes in real-time where you play with real people in that game, and that's why every player wants to show their presence through stories and status. So this article could be very much useful to you.
Best BGMI Quotes, Shayari & Status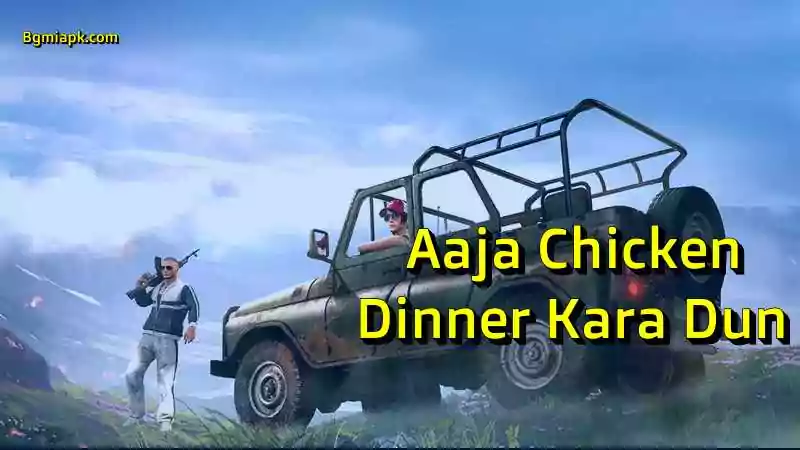 Heaven on Earth; no, heaven in BGMI
Eat, sleep, BGMI, repeat
BGMI is not just a game, it's an emotion.
The biggest kick to your enemies is your victory
Gaming life rocks
New game, new life
Celebrate enjoyment, not victory
BGMI turns people into real gamers of real life
Let's make another life in the maps of BGMI
Don't trust words, trust headshots
Progress takes place outside the comfort zone
Look for airdrop, not grasses
Revive, because the next turn is yours
Insult and be insulted. It's obvious
Be a game-changer, not just a gamer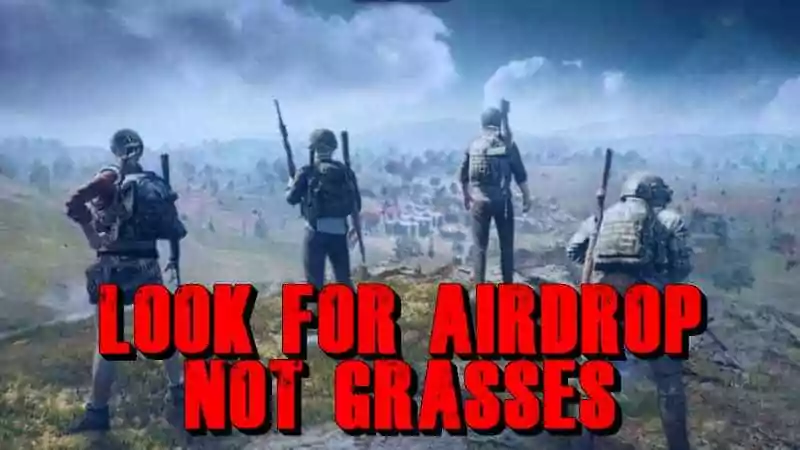 Keep things Private, Until You Know It's Permanent.
Without Battlegrounds Mobile India my phone is just like an 8X with a shotgun
If you think yourself pro, "pehli fursat me nikal
Battleground Mobile India, the game for modern India
Give the world a reason to remember your name
Just play your best, and forget the rest
When playing BGMI, the excitement level= infinite
One shot, One kill. No luck only skills
Keep calm and game on
A true gamer is one who admits to being defeated for someone's happiness
Aaja Chicken Dinner kara dun
An Empty pocket, a broken heart, and those random squad matches teach you the hardest lesson of life
Victory is not my greed, it simply determines my performance
Hang on, you'll be revived
BGMI on, beast mode activated
Badass BGMI Quotes & Caption In English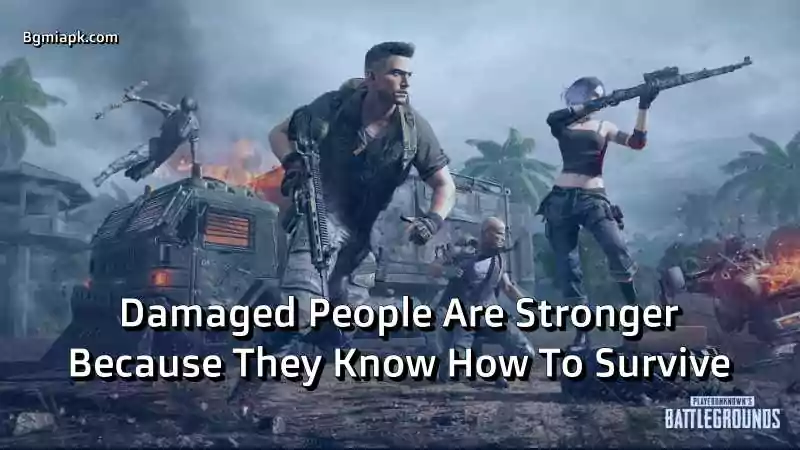 I never insulted anyone, just described who they are
We are BGMI Lovers, we don't need a 108mp camera. We need 8X
A world of peace, a world full of chaos
Mai gareeb hoon 😎😎
I Dream of a better world where I can play video games all day long without having my sanity questioned
O bhai, gun utha ke maro mujhe maro
Find a car in BGMI, ride, and enjoy!
Damaged people are stronger because they know how to survive
If you have never played games, don't call them useless
Life with BGMI is much more Beautiful than with those who even don't value your presence
Gotta play more in order to become more
Life is brief, play more
Maturity is when you realize that Battlegrounds Mobile India is not just a game, it's more about happiness
It's about real gaming, not child's play
My goal is not to win the game, but just to fall in love with BGMI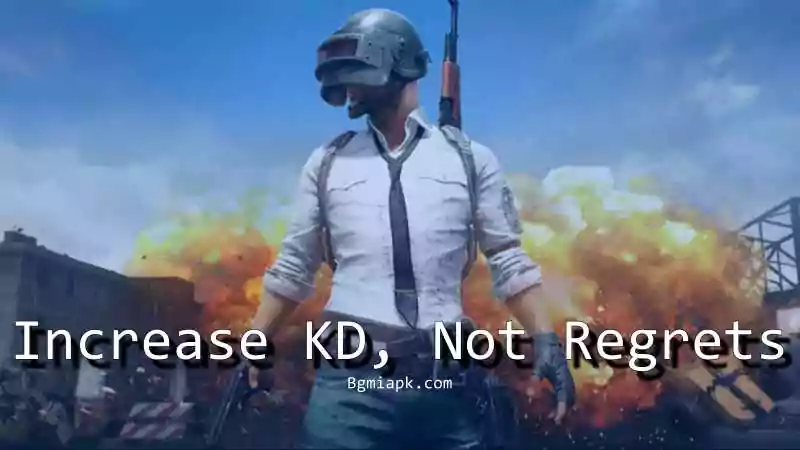 Every day when you wake up, thank God for the beautiful day
Play games play passion
Spread love not to hate, be cool, and play BGMI
Pain is being knocked while in a red zone
The stronger you press the buttons, The stronger the attack is
Keep calm, fix the lag
It is better to play Battleground Mobile India than with emotions these days
Keep your head and attitude high in any situation
It's about Skill, not RAM
The game we want is not to play with people's lives, it's to play in the battleground
Increase KD and not regrets
BGMI, the game that wins people's hearts, not their money
Just one more match
Keep Cool, especially under pressure
Gaming lets you feel heaven
Attitude BGMI Status & Quotes In English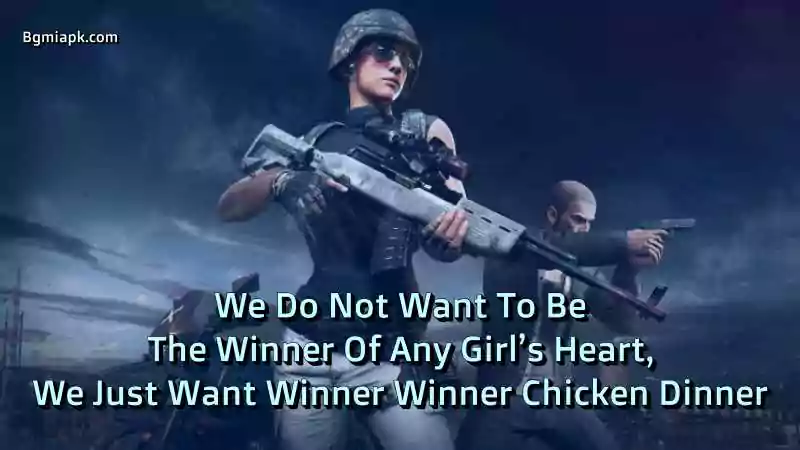 BGMI is better than you, that taught me how to survive when you are surrounded by enemies
There should be 3,4 more games in BGMI that make people so addicted that people don't play games with the life of the people
It was a joke for them to play with my heart and wash my love like to lick an enemy in BGMI
If you have to pass the time, take BGMI, We boys don't have a toy when you want to play.
I and BGMI have such a relationship It didn't separate me, nor did I let it separate me.
We do not want to be the winner of any girl's heart, we just want Winner Winner Chicken Dinner
The true soldier fights not because he hates what is in front of him, but because he loves what is behind him
Funny Battlegrounds Mobile India Status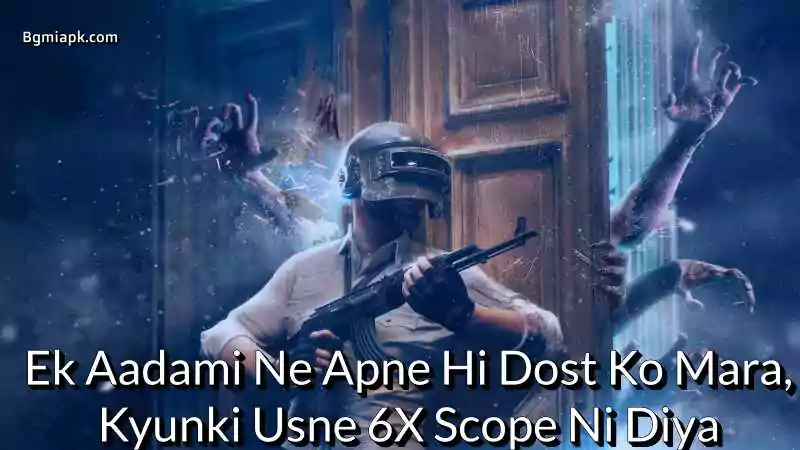 Savdhan India
Japan me ek aadami ne apne hi dost ko mara, kyunki usne 6X scope ni diya
Waqt waqt ki bat hai Abhi aapke pas 8X hai to ud rahe hai, jab hamare pas granade hoga to ham sidha uda denge
Jab bhi hostel me kharab khana banjta hai ham BHMI khelne lag jate hai, kyunki agar jeeta to Chicken Dinner
Mujhe teri yaadein bilkul usi tarah marti hai jis tarah PUBG ka bluezone sabhi players ko
TikTok Wale Khud Ko Bollywood Star Samajhte Hai, Aur BGMI Wale Khud Ko Army Ke Jawaan
Air drop ka chakar, Knock out se takkar
Life is like BGMI, you will be knocked but your Loved ones will be always there to Revive you
Ishq karna hai to BGMI se karo, kyunki ye bank ho sakta hai bewafa nahi
Bigadi hui Zindagi ki bas itni si kahani hai, 20% bachpan se nikamma tha, 80% BGMI ki meharbani hai
Wo jajbat se khelti thi, maine BGMI khelna sikha diya
These are some of the best BGMI Quotes, Shayari and Status picked especially for you. If this article is useful for you, then make sure to share it with other squad members, as it will help them to pick some best BGMI Instagram captions for their PUBG status. If you want more Shayari or Quotes like this on PUBG or BGMI then drop it in the comment below and bookmark this page because that will be updated here.